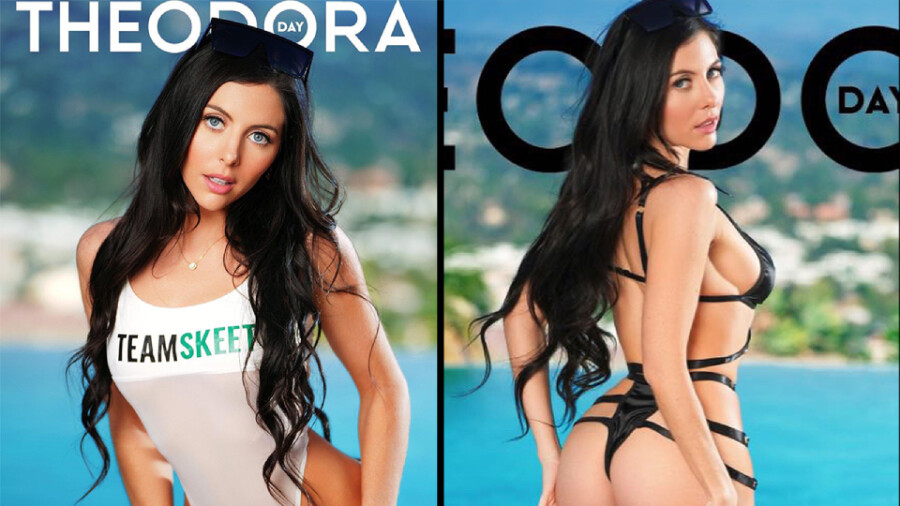 Theodora Day Named TeamSkeet's 'Allstar' for November
LOS ANGELES — Theodora Day has been selected as TeamSkeet's "Allstar" for November, and is featured in a scene alongside Nathan Bronson.
The selection is on the heels of Day toplining TeamSkeet's soon-to-release feature "Deep Analysis."
"I am so pleased to be crowned Team Skeet Allstar, and my first-ever feature film, 'Deep Analysis,' is dropping in the same month," Day said. "This is a huge moment in my career and makes me feel so proud to be a part of these projects."
In Day's "Allstar" scene, entitled "Drip Drop," the performer answers questions about her experience filming "Deep Analysis," before Bronson "joins her to help her showcase her authentic sexy moves," said a rep.
The scene is streaming on TeamSkeet.
Follow Day on Twitter.