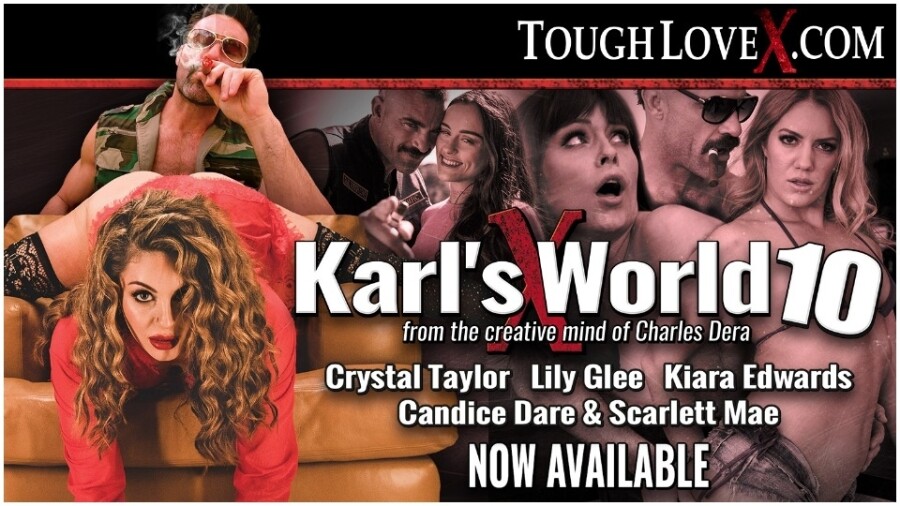 ToughLoveX Returns for More Action in 'Karl's World 10'
MONTREAL — Karl Toughlove, the "leather-wearing, cigar-chomping" alter ego of Charles Dera, returns with "Karl's World 10," now available in all formats.
Candice Dare, Kiara Edwards, Lily Glee, Scarlett Mae and Crystal Taylor are "the latest gals to step inside Karl's creative and clever world," a rep teased. "Fans have been waiting for this release to drop, and it's here."
"Life inside Karl's world never disappoints, and these scenes once again prove that. There is a holiday 'ho, ho, ho' and her special cookie, a strip poker partner clueless about being played and a sexy doctor with a kinky side," said the rep, plus "a ToughLove-needing daydream believer, and a big, bad were-stud encounter in the woods for a chick in a red riding hood."
Click here for box art and additional information.
Visit ToughLoveX.com and follow the studio on Twitter; direct inquiries to nicolas@stunnermediacom.