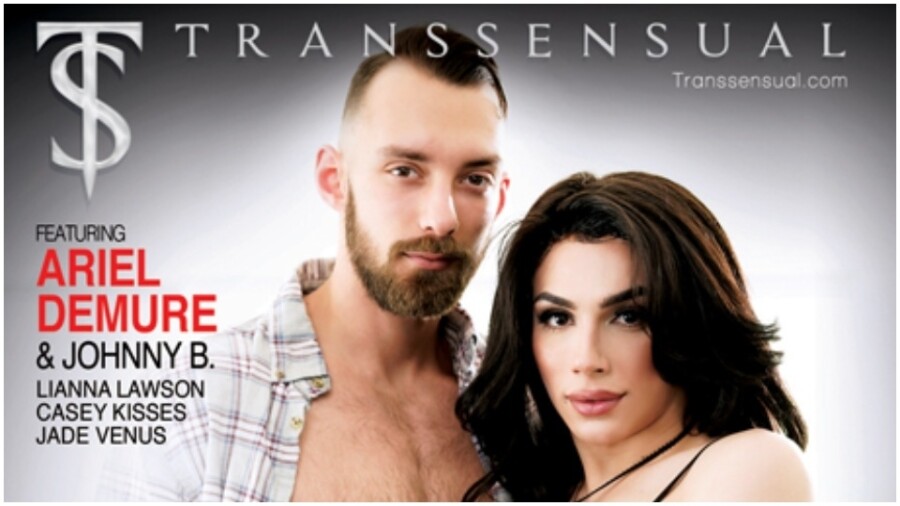 TransSensual Touts 'TS Cheaters 2' From Ricky Greenwood
MONTREAL — TransSensual is touting the release of "TS Cheaters 2," now available in all formats, from twice-crowned XBIZ award-winning "Director of the Year" Ricky Greenwood.
Ariel Demure, Lianna Lawson, Jade Venus and reigning XBIZ "Trans Performer of the Year" Casey Kisses fill out the cast with swordsmen Johnny B, Johnny Hill, Ruckus and current XBIZ "Performer of the Year" Dante Colle.
"Ricky delves into the world of lustful trans women who love to cheat and play games with their men," said Jon Blitt, VP of TransSensual parent company Mile High Media. "Gorgeous cover girl Ariel is insatiable as she leads a stellar cast in this action-packed new release."
Click here for box art and additional information; find TransSensual online and on Twitter.
Recent TransSensual releases include "TS Taboo 6," "My TS Stepsister 5" and "TS Girls on Top 5," among other titles.
Direct sales inquiries to wilma@mile-high-media.com or call (800) 363-0133.