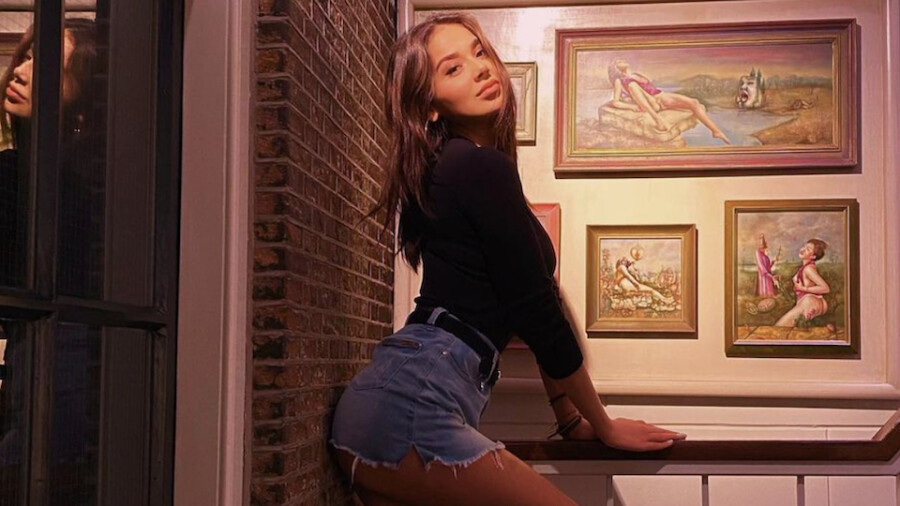 Turkey: Instagram Influencer Charged With 'Obscenity' Over Sex Toy Photos
ISTANBUL, Turkey — A Turkish Instagram influencer has reported she is being prosecuted by Turkey's authorities for the crime of "sharing obscene content" after she posted photos of her visit to Amsterdam's Sex Museum, including images of pleasure products she purchased.
According to a BBC News report, 23-year-old Merve Taskin "shared pictures of sex toys she bought at the museum during a birthday trip to the Netherlands in January last year. A few months later she says she was arrested in Turkey, where sharing obscene content is considered a crime. Now she says she has been summoned to court to face obscenity charges."
The BBC confirmed that under Turkish law, "any person who publishes obscene material can be fined or sentenced to jail for up to three years."
The influencer is now alleging that the posts were humorous.
"My purpose was to make jokes," Taskin told the BBC.
The photos she posted on Instagram reportedly also include "penis-shaped pasta and a sexy bottle opener."
Arrested for Photos of 'Obscene' Sex Toys
Taskin told the BBC that "she was arrested twice in the months following her return, once during a summer holiday. On the second occasion, she said she gave a statement to a prosecutor. This, Ms Taskin believed, would be the end of the matter. But earlier this year, she was surprised to receive a text message summoning her to court in Istanbul. The BBC has seen a screen shot of a text message, which says Ms Taskin is expected to appear in court on 26 October for violating Article 226 of Turkey's penal code. Article 226 refers to a range of crimes relating to obscene material that is deemed offensive."
Monique van Marle, director of the Sex Museum, told the BBC "she found this situation 'absolutely ridiculous.'"
"Our museum is intended to educate people all around the world about the history of sex," the Dutch museum messaged the Turkish influencer. "We admire you for expressing yourself and posting such pictures."
The government of Turkish President Recep Tayyip Erdogan has employed the country's harsh obscenity laws — supposedly in place to protect minors and public morals — against "websites, publishers and government critics," the BBC reports, adding that "human rights groups say freedom of expression online has been in decline" under Erdogan.
While laws passed last year in Turkey target social media platforms, several proposals in the U.S. seek a similar result by aiming to eliminate Section 230 liability protections.