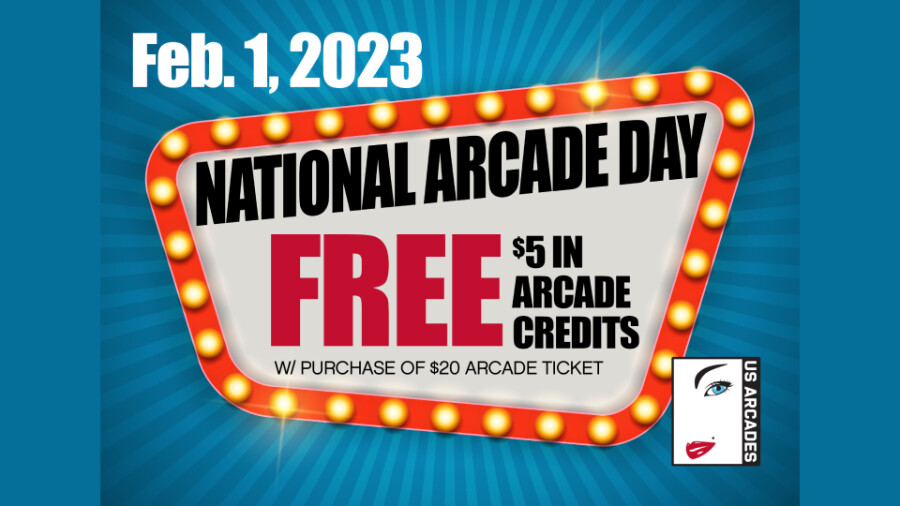 U.S. Arcades Declares Feb. 1 as 2nd Annual 'National Arcade Day'
VAN NUYS, Calif. — U.S. Arcades is declaring Wednesday, Feb. 1 the second annual "National Arcade Day," and is celebrating with a special promotion.
When visitors purchase a $20 arcade ticket, they will be awarded $25 worth of credits. These free credits can be used to watch movies, chat with a cam model or to bestow a tip.
"The response to this promotion last year was fantastic so we're running it again," U.S. Arcades VP Lewis Adams said. "We love giving back to the customers for all their support throughout the year."
For the initial 24-hour period, every store with the U.S. Arcade system will be enabled to offer this promotional deal. Credits are good for 30 days, and the customer can return to the store to use them. Another entrance fee may be required, but the new credits can be added to unused credits from a previous visit.
"There is no cost to the stores for this promotion. This is our way to give the stores an opportunity to upsell their customers, and the customer benefits by getting free credits. It's a win-win," Adams continued. 
All stores have been mailed signage and instructions about the promotion.
There are currently 102 stores in the U.S. Arcades network throughout 31 states, with new locations set to be added throughout 2023.
Follow U.S. Arcades on Twitter and the Peep Maps store locator.