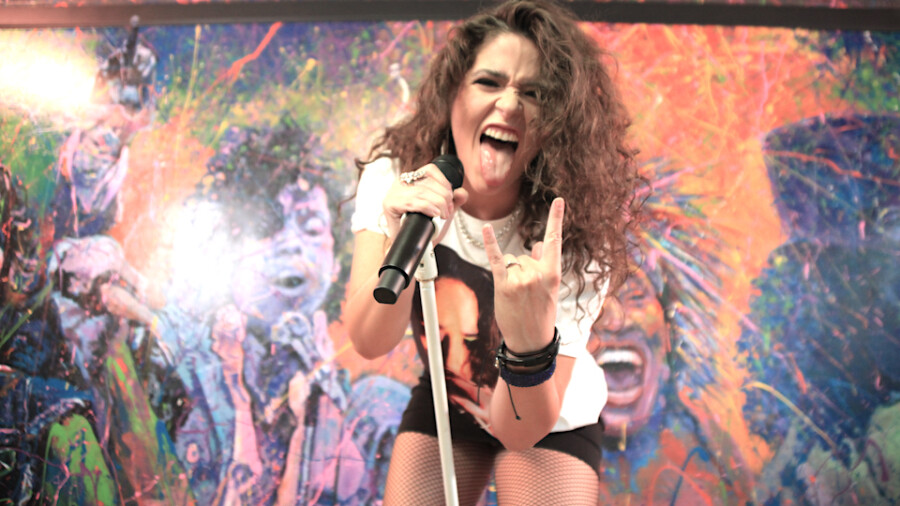 Victoria Voxxx to Perform at 'The Zodiac' Music Series in Las Vegas
AS VEGAS — Victoria Voxxx will be presenting her musical act Voxxx on June 12 at the Backstage Bar & Billiards in Las Vegas.
Voxxx will be appearing as part of the "Gemini" edition of "The Zodiac" series of events, dubbed a "Rock & Roll Carnival."
"This show is an incredible privilege for many reasons," Voxxx told XBIZ. "This is my first show back since the pandemic hit. I know for many people it will be their first time back in an audience. This show is not one I'm taking lightly."
The adult performer and musician — whose singing will also be showcased in the upcoming second season of Lust Cinema's "Primary," directed by Casey Calvert — said she has now "a deeper understanding of the importance of 'leaving it all on the stage.'"
"Now I know what it feels like to have everything taken away from you overnight," Voxxx added. "I feel so honored to be on stage with such amazing talent."
This show, she noted, is "also the first time I have combined my everyday life persona with my work persona. I am nervous about that in the best way, and I am excited to give everyone a night to remember — so be there, or be sorry."
"The Zodiac: Gemini" is presented by the Fremont Country Club at the Backstage Bar & Billiards in Las Vegas. Voxxx is part of a bill that also includes Three Legged Dukes and Dirty Savage Pigs.
Tickets for the 21-plus event on Saturday, June 12 at 8 p.m. (PDT) are available at Backstage Bar and The Zodiac.
For more information, follow Victoria Voxxx and Backstage Bar & Billiards on Twitter.