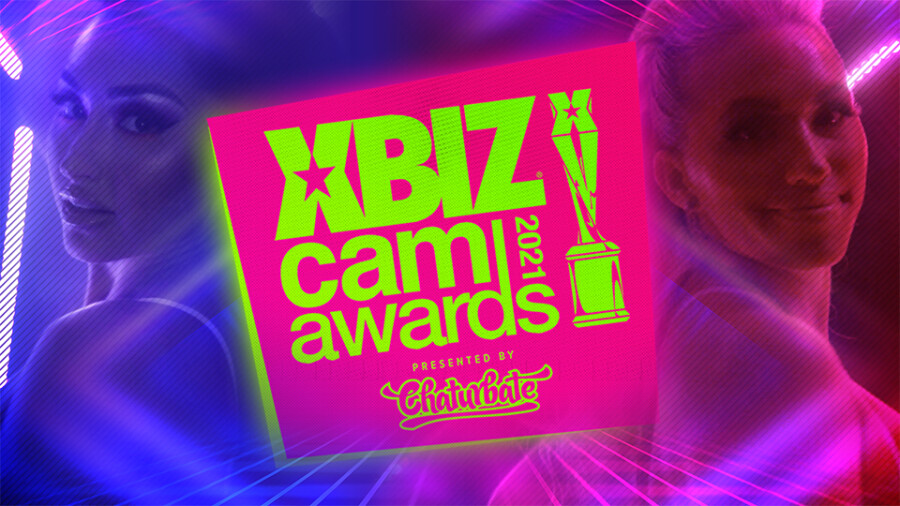 Video: Reya Sunshine, SureCakes to Host 2021 XBIZ Cam Awards
MIAMI — XBIZ will beam the neon-lit fire of South Beach through screens worldwide on Thursday, May 27, when the 2021 XBIZ Cam Awards, presented by Chaturbate, returns for a live broadcast on XBIZ.tv. As the biggest night for indie artists, the second all-digital edition of the ceremony will sizzle with Florida flair when XBIZ Award-winning co-hosts Reya Sunshine and SureCakes light up the virtual stage.
While the community anxiously awaits a glorious return to oceanside fun at the annual XBIZ Miami show, event organizers have seized the opportunity this past year to up the ante with standard-setting streamed award ceremonies. Now, cam models, content creators and countless adoring fans can look forward to this year's co-hosts dazzling their senses with the very same upbeat feel-good vibes they bring to their streams, videos and social media feeds. 
"This is my fifth year being a part of XBIZ Miami and I am so honored to be hosting the XBIZ Cam Awards with one of my long-time favorites, Reya Sunshine!" cheered SureCakes. "I can't wait to see who brings home the awards this year."
SureCakes and Sunshine have both graced the covers of XBIZ magazine's Cam World and Clip World, respectively, with each artist racking up numerous nominations and trophies over the course of their nearly decade-long careers.
They are the apex blonde and brunette starlets, as their hundreds of thousands of followers can attest across a diverse array of platforms, where they flex their authenticity and charming appeal.
"I'm incredibly thrilled," Sunshine enthused, "and honored to be named a co-host. I just know it's going to be a blast. I'm also super-excited to be hosting alongside SureCakes! We're going to bring heavy Miami vibes to everyone's screens, and I just can't wait!"
Fans can once again look forward to nominees being dressed-to-the-nines during an actual live pre-show experience, as the ceremony weaves in a global audience to banter during a live pink-carpet affair. And who better to dominate the segment in stiletto-clad finery, than XBIZ award-winning dominatrix extraordinaire AstroDomina?
"I can't stress the excitement I felt when I found out I was chosen to host the pink carpet for the XBIZ Cam Awards!" she exclaimed. "I initially entered the industry as a camgirl, so to now be one of the hosts of the community's biggest night and help highlight the thriving indie adult industry is just amazing. I am very honored to be recognized by XBIZ, and can't wait to welcome all the nominees!"
To catch the live worldwide stream of the 2021 XBIZ Cam Awards on May 27, visit XBIZ.tv.
On the business front, the follow-up virtual edition of the XBIZ Miami summer conference will once again bring together the best and brightest cam models, clip artists, premium social media stars and web tech players for a whirlwind schedule of networking events, curated discussion panels and all-new solo talks by top influencers imparting hard-won wisdom, with XBIZ.net serving as the springboard for all activities.
For more information about XBIZ Miami, click here.