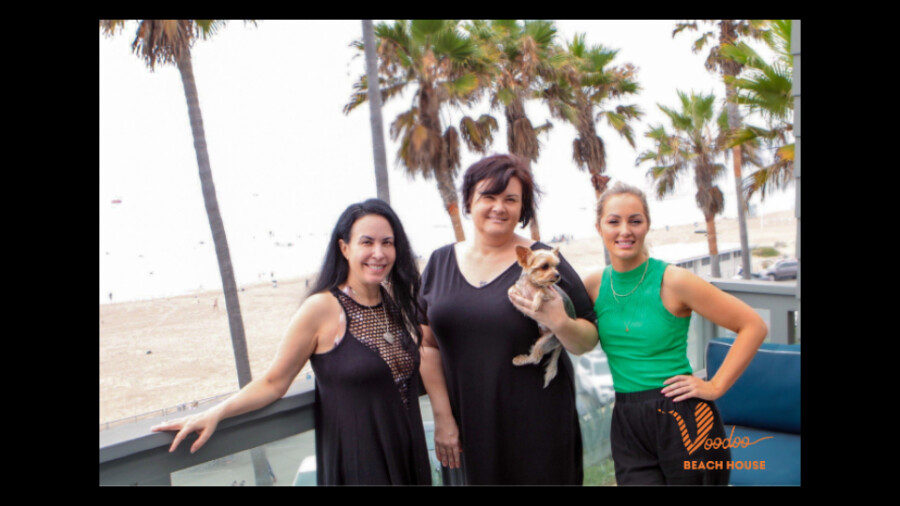 Voodoo Touts 1st 'Summer Vibes Beach House' Event With Honey's Place
MANHATTAN BEACH, Calif. — Voodoo Toys is touting the success of its first "Summer Vibes Beach House" event with guests from Honey's Place.
The event was held Saturday, August 21, in Manhattan Beach and included "an unlimited mimosa bar, 'Pride In Pleasure' Voodoo gift bags for guests, a hot tub and three levels of breathtaking ocean views," noted a rep.
"We were looking for a way to give back to our customers and reconnect in person after the past year. The beach house is a fun and relaxed way for us all to catch up, share stories and energize our teams." said Kevin Mirarchi, CEO and founder of Voodoo parent company Thank Me Now.
Honey's Place Director of Purchasing Kyle Tutino praised the camaraderie of the event.
"Honey's Place was grateful to get the chance to hang out with our co-workers along with the Voodoo team, as they made for fantastic hosts and we were super-appreciative of all their kindness," she said. "We also had an amazing time at the beach and we're very proud to work in an industry where we can take some time out of the office to recognize the solid relationship our companies have formed."
Voodoo will host additional "Beach House" events through September, the rep said, welcoming "guests and clients to relax and enjoy the relaxing surrounds of Manhattan Beach in a beautiful setting."
Direct inquiries to sally@voodoo.toys.