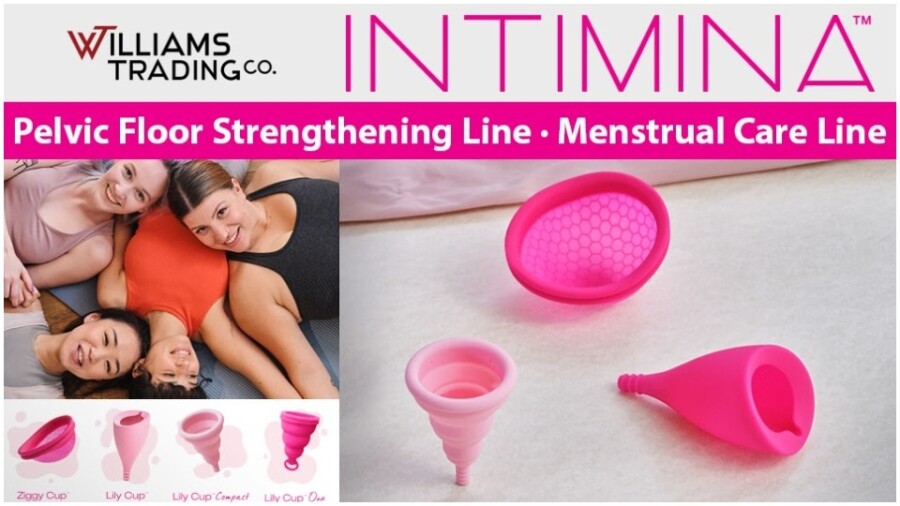 Williams Trading Now Offering 'Intimina' Intimate Care Line
PENNSAUKEN, N.J. — Williams Trading Co. is now offering the Intimina intimate care line from LELO, which focuses on pelvic floor strengthening and menstrual care.
The pelvic floor strengthening line is designed to help women prevent and overcome pelvic floor disorders, as well as tone and tighten their intimate area, while the menstrual care line, "the first of its kind," noted a rep, is "a line of products that offer those born with vulvas the confidence, hygiene and comfort that is needed during a period."
Williams Trading Sales and Marketing Director Scott D explained that health and wellness products typically found in mainstream retailers are beginning to gain a foothold within the adult store marketplace.
"We have seen very positive sales results in these categories with menstrual cups, kegel training sets and dilators," he said. Williams Trading will offer six different menstrual cups — including the Ziggy and Lily cups — two Kegel Smart trainers, a personal moisturizer and an accessory cleaner under the Intimina brand.
For additional information, call a sales representative at (800) 423-8587 or visit Williams Trading online. For drop shipment and e-commerce support, click here.
Follow the company on Twitter and XBIZ.tv.