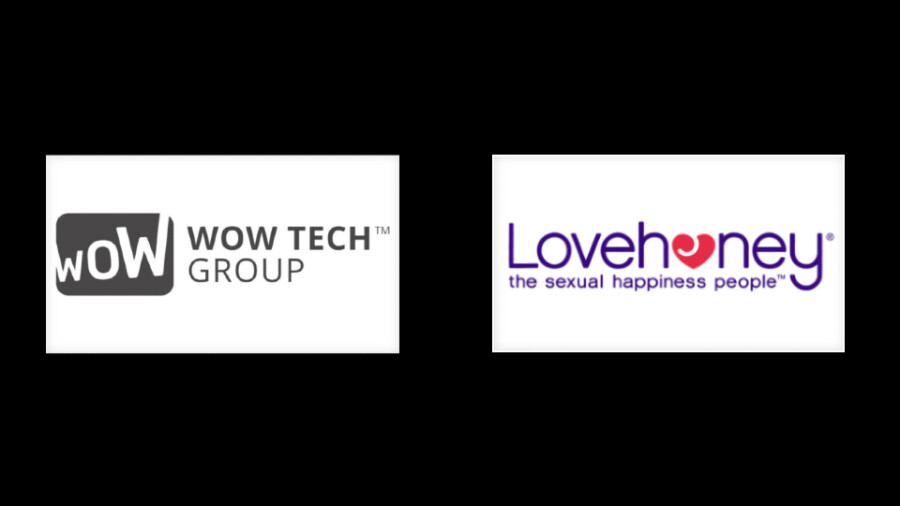 WOW Tech, Lovehoney Announce Merger Valued at $1.2B
LOS ANGELES — Germany's WOW Tech Group and U.K.-based online retailer Lovehoney have agreed to a merger valued at $1.2 billion, according to an exclusive Wall Street Journal report.
The merger occurs "amid increasing global demand for sex toys fueled in part by the pandemic," writes Ben Dummett. "The companies could officially announce the tie-up as soon as Thursday."
"Together, WOW Tech and Lovehoney, which will be known as the Lovehoney Group, will be profitable and expect to generate sales of more than $400 million this year," said Dummett. "That is about double the combined 2020 level, making it the world's largest sexual wellness company measured by revenue, they say."
The merger "represents a bet that the sector's growth can continue even as the rollout of vaccines allows more people to leave their homes and socialize in groups."
Lovehoney Group — which includes Swiss brand Amorana, acquired by Lovehoney last year — will operate across North America, Europe and Asia with such brands as Arcwave, We-Vibe and Womanizer.
"Sexual wellbeing products have gained a mainstream position in today's market," said Johannes Plettenberg, WOW Tech's current chief executive, who will continue in that role at Lovehoney Group.
"We are excited about this transaction and partnership. Amorana, Lovehoney and WOW Tech share the same mission to destigmatize sexuality, empower people to enjoy a fulfilling love life and experience sexual happiness," said Plettenberg in a separate statement. "Combined, we will be even better placed to contribute to bringing sexual happiness to the center of society. This will benefit our entire industry. We are looking forward to continuing to work with our teams to create even more value for all our B2B partners and their customer base. By partnering even more closely together, I am certain we can all achieve our common goals."
The WSJ notes global sales of sex toys "grew 26% to $33.6 billion in 2020, according to a report by Grand View Research, a California-based market research firm. Total sales are expected to drop almost 9% this year, but growth will resume in the middle of 2022 and rise 8% annually to 2028, the report predicts."
The combined companies now count more than 730 employees across 10 offices in 25 countries.
Telemos Capital, the majority owner of Lovehoney since 2018, is the lead investor for Lovehoney Group; WOW Tech's controlling shareholder is CDH Investments, a China-based private-equity firm overseeing about $26 billion in assets. CDH is expected to retain a minority stake in the new company, along with Lovehoney co-founders Richard Longhurst and Neal Slateford.
Report: Wall Street Journal