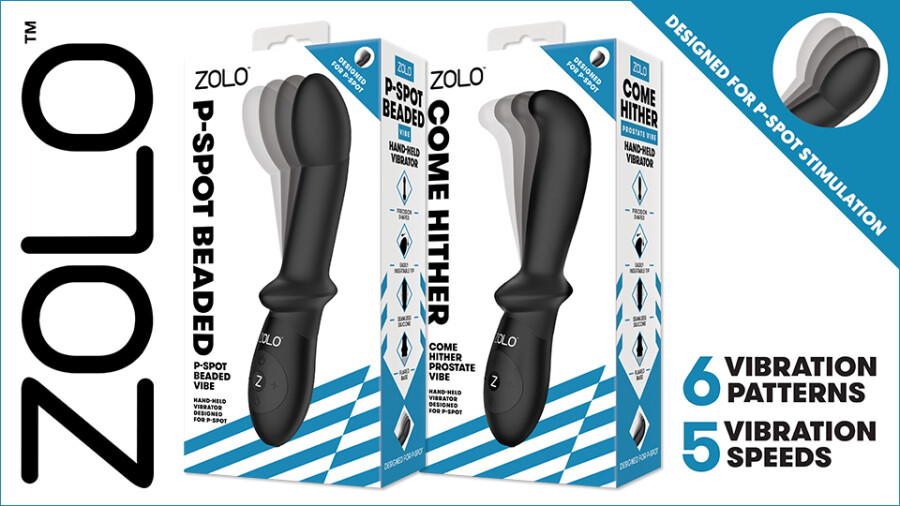 Xgen Now Shipping 2 New P-Spot Vibes From Zolo
HORSHAM, Penn. — Xgen Products is now shipping two new P-spot stimulation vibes from Zolo, each with six vibration patterns and five speeds.
"Intensify your anal play with the Zolo P-Spot Beaded Vibe, a massager that provides the ultimate coverage and stimulation," a rep explained. "Featuring a curved, rounded tip that offers a satisfying fulfilling sensation, this vibe's shaft features rotating beads that increase the stimulation. To ensure safety during use, the P-Spot Beaded Vibe also features a flared base."
The Zolo Come Hither Prostate Vibe "targets the P-spot with a stimulating come hither motion [and] features a specially designed curved tip that provides the perfect reach to the P-spot, and a flared base that ensures safety during use."
"Take control of your pleasure," added the rep.
"The Zolo brand continues to expand and innovate," President of Xgen Andy Green said. "We've seen an increase in demand for male-focused P-spot stimulators, and with the Zolo brand name, these items should do very well."
"The packaging for both vibes is really great," added Green. "With a magnetic front cover that opens to reveal more product information and a clear plastic housing that shows the vibe itself, customers can get learn all about the vibe at the store before purchasing."
The Zolo P-Spot Beaded Vibe and the Zolo Come Hither Prostate Vibe are both waterproof, USB-rechargeable, precision-shaped and made from body-safe materials.
Visit XGenB2B.com for additional details; the site has recently been upgraded to become mobile-friendly with a "smart search" feature, an extended order history and other improvements.