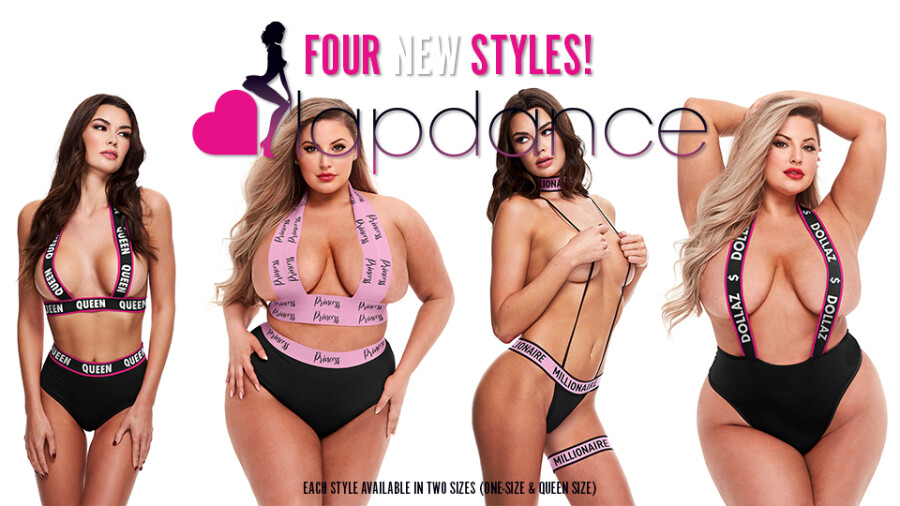 Xgen Ships 4 New Styles From 'Lapdance' Lingerie
HORSHAM, Penn. — Xgen Products is now shipping four new strappy styles from Lapdance Lingerie.
The new Lapdance additions includes two bra and elastic booty short sets, an elastic suspender teddy and an elastic slingshot teddy.
"These new additions to the Lapdance collection are very unique," President of Xgen Andy Green said. "Each style has a different word or phrase, comes in two sizes and will definitely do well in stores and online."
"With lingerie, clubwear, jewelry and shoes, you can create an entire outfit with pieces from the Lapdance brand," he added.
A highlight of the new styles, noted a rep, is the Millionaire Elastic Slingshot Teddy.
"Sometimes you believe in leaving something to the imagination, and sometimes you believe less is more. That is the motto for this super-sensual and sexy teddy," the rep said. "A high-cut black thong bottom, topped off with a dusty pink Millionaire band, is strung up — pun intended — with ultra-thin, suspender-style straps, leaving very little of your perfect curves to the imagination. A matching millionaire thigh band finishes the look."
"When you want to rock the hottest and latest in clubwear fashion, Lapdance is the first place you should look," noted the rep. "This provocative and detailed line, consisting of bodystockings, dresses, rompers and bikinis also includes everything you need to put together a full and cohesive outfit, including hosiery, jewelry and shoes."
For additional details, find Xgen's B2B portal here.