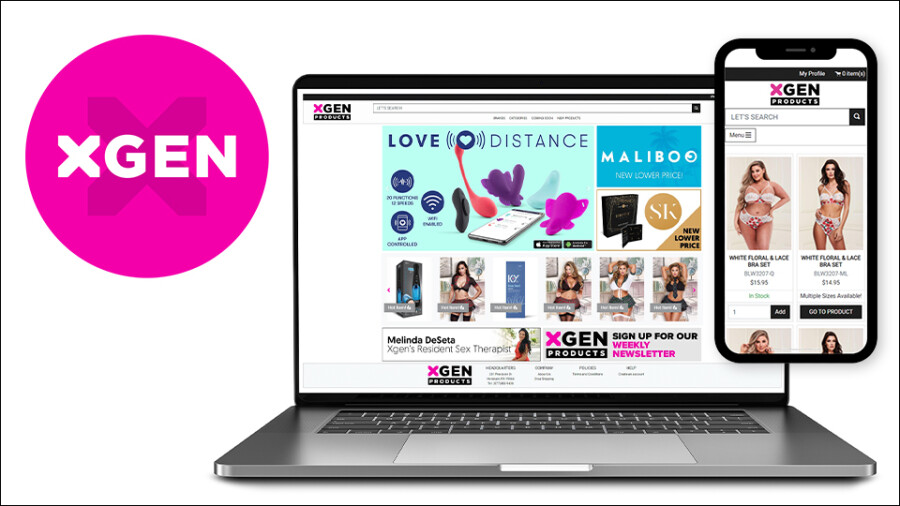 Xgen Unveils New Enhanced B2B Website
HORSHAM, Penn. — Xgen Products has announced the launch of its new mobile-friendly B2B website with a "smart search" feature, an extended order history and other improvements designed to provide greater accessibility to product releases and information.
The site "went live earlier this morning, and has a lot of new features," the rep explained. "There is the smart search feature, so when customers are logged in, they can start typing into the search bar and get instant results based off what they type. They will also be able to filter their results by color, size, category, item type and more."
"Customers also have more account features at their fingertips, including an extended order history, the ability to save multiple carts and the ability to toggle between multiple stores if needed," the rep added.
Access to Xgen's "robust marketing resources" are easy to download, including product images and videos, catalogs, sales sheets and point-of-sale materials.
Additionally, a page focused on Melinda DeSeta, Xgen's resident sex therapist, is also available.
"The new Xgen B2B website has been in the works for some time now," Xgen President Andy Green said. "Our customers are asking for more information on our brands, and easier access to our site, and we're thrilled to be able to deliver."
"Users of the site can also import their own spreadsheets to assist in their ordering," added Green. "They can simply upload their data, and the items and quantities will be automatically added to their cart."
Visit the new XGenB2B.com. Current and new users may be asked to re-register at their first visit to the new site; contact a preferred sales rep with any questions or concerns.