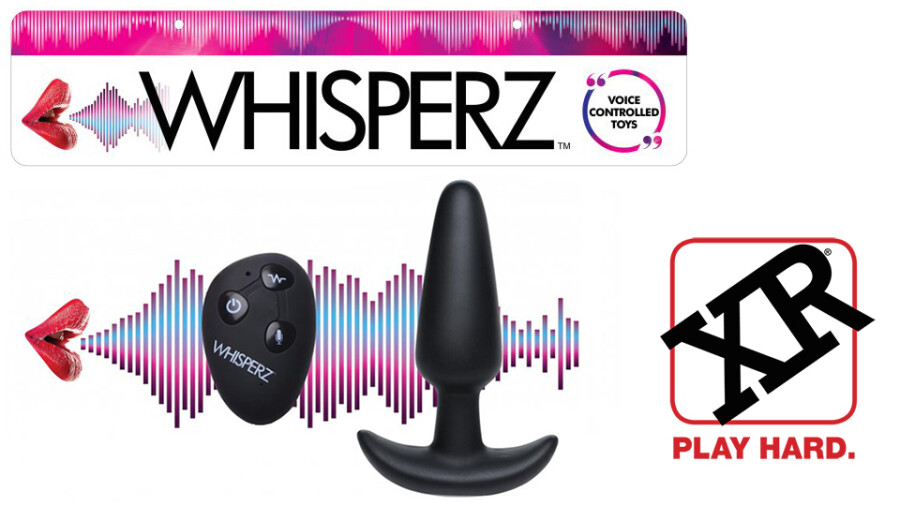 XR Brands Expands 'Whisperz' Line of Voice-Activated Sex Toys
HUNTINGTON BEACH, Calif. — XR Brands has announced an expansion of its Whisperz line of voice-activated toys with new shapes for vaginal, anal and prostate stimulation.
"This unique line allows users to control the vibration using their voice, loud music or easy push-button controls and transforms the user experience into something genuinely sensational," said a rep.
The Whisperz line is designed for remote partner play with voice-activated technology; users can place the remote beside a speaker and use their favorite tunes to please their partner. All functions can be controlled with buttons instead of the microphone, allowing users to tease themselves or their partners with discretion.
"Whisperz have always excited us and our customers and we love these new shapes," XR Brands President Rebecca Weinberg said. "Toys that allow for discreet public play are always big sellers and adding the ability to stimulate a partner with the sound of one's voice has taken it to the next level. It's such a sexy concept and the toys are so well-made."
"We are thrilled to expand this line and give our customers something exciting and high-tech for their stores," Weinberg added.
Each Whisperz toy is made with body-safe silicone and ABS plastic and features 10 vibration patterns, plus waterproof construction.
For more information, email info@xrbrands.com and visit XRBrands.com.