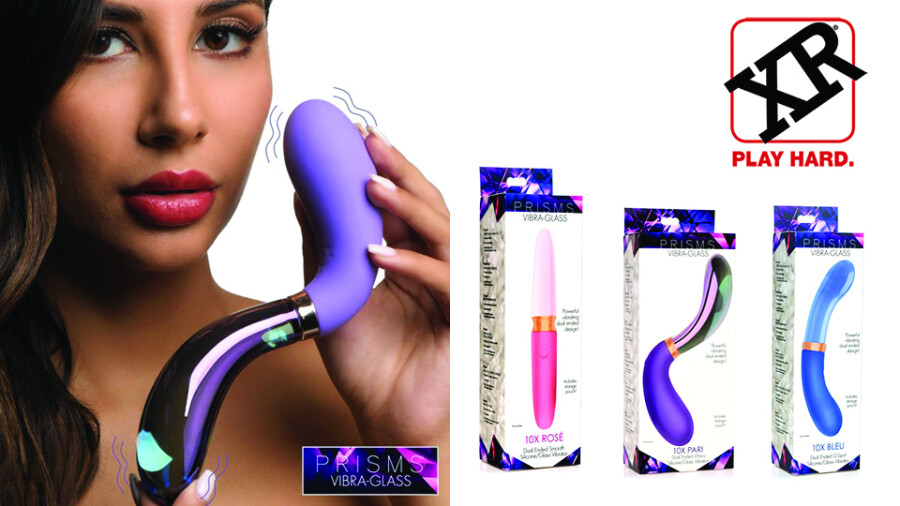 XR Brands Releases New Prisms 'Vibra-Glass' Vibrators
HUNTINGTON BEACH, Calif. — XR Brands has debuted three new Prisms Erotic Glass Vibra-glass silicone and and glass vibrators.
The 7-inch 10X Rosé Dual-Ended Smooth Silicone and Glass Vibrator, 10X Bleu Dual-Ended G-Spot vibe, and the 10X Pari Dual Ended Wavy Silicone and Glass Vibrator each feature one glass end and one silicone end. All three vibes feature three speeds and and seven different vibration patterns.
"The Prisms double-ended vibrators are completely unique and so pretty to look at," said XR President Rebecca Weinberg. "Silicone vibrators and glass dildos are both super popular, and we're so excited to offer our customers quality toys that bring the two together. Also, these vibrators are just beautiful."
For more information, email info@xrbrands.com. To view the full XR Brands lineup, visit the company's website.